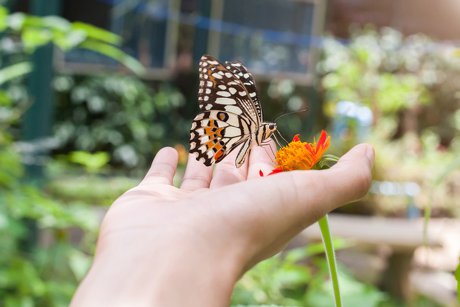 A wonderland of greenery sits gracefully on Palos Verde Peninsula real estate waiting for residents to discover. The South Coast Botanic Garden is a creation of individual gardens all wrapped up into one. Each area is representative of its own isolated habitat. With so much to see it is easy to get lost in all the beauty. Favorite spots include the graceful Japanese Garden and whimsical Children's Garden. Take time to smell the blooms in the Garden For The Senses. Watch out for thorns in the Cactus Garden and AARS Rose Garden. Chefs get inspired in the Herb Garden and everyone can learn from the Water Wise Garden.
A variety of wildlife including raccoons, squirrels and red foxes make the garden their Palos Verde Peninsula home. Over a 100 different species of birds have been spotted here throughout the years and birdwatchers will be delighted in searching them out.
Docent led tours are available by reservation. Experts possess an intimate knowledge of the grounds and will provide visitors with lots of interesting trivia like how the King Palm keeps itself neat and trim. Schedule a tour by calling 310.544.1948.
Special events are often held throughout this piece of Palos Verde Peninsula real estate. Movie nights under the stars, scenic picnic days, lectures and art programs all mark the calendar. Every third Tuesday of the Month guests are welcomed in free of charge. Celebrate the vibrancy and variance of nature at the South Coast Botanic Garden. Open 9 a.m. to 5 p.m. daily.